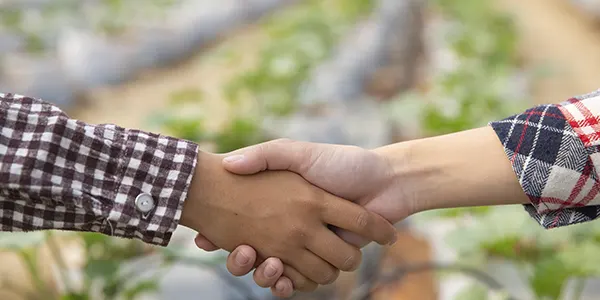 The importance of the Human Resources area is the millennial in the corporate world, but in the last 2 years, has taken on an importance that goes beyond being the area that handles internal issues; his impact from the process of recruitment, preparation, well-being, among other aspects that slowly add up, has become the area of Human Resources in a real key piece for all industries and sectors. However, in this opportunity we will focus on the Agricultural industry.
We will share 3 key points for the industry, Agro that go hand in hand in the area of Human Resources:
Process of Recruitment and Induction
Hiring the right people in the correct fee is without a doubt, one of the greatest responsibilities that fall in the area of Human Resources. Who is leading the agricultural industry, know the importance of doing things not only in the estimated time, but well-made so that this task of entry of personnel and their subsequent induction and training is key.
For the Industry, Agro, means having co-workers that make it possible for the proper distribution and management of elements of the sector since the proposed strategy to the end-user. It is the responsibility of loving where you not only invest a lot of time, but also money.
Monitoring and Evaluation of Performance
Motivation, closely linked also to the corporate well-being (that plays directly to the area of Human Resources), was, is and always will be the best tool to achieve sustain work teams solids that produce results. Assessment and monitoring own performance, allows to identify not only the opportunities for improvement, but the inner talents will be compensated in a fair and sustainable way for the company.
For the Industry, Agro translates into significant results, providing a constant accompaniment in real time.
The last 2 years have brought new dynamics of life that, without a doubt, we have been affected at all. The mental health of our employees, yes well, it was always important, has been hit hard by the dynamic current job, and it has become so, a corporate responsibility.
For the Industry, Agro relates directly to generate spaces of well-being on those activities that can be stressful and even stressful. The co-workers perceive their professional growth and also to personnel within the company, is another of the major responsibilities of the Human Resources area that acts as a gear that starts at the time of recruitment and lasts a very long time offering quality and daily well-being.
What is you company within the Agricultural Industry ready to take on these challenges together with the area of Human Resources?
To know more, contact us [email protected] and/or the numbers +57 321 754 9482 – +57 314 592 7119