nBC Services opens offices in the united States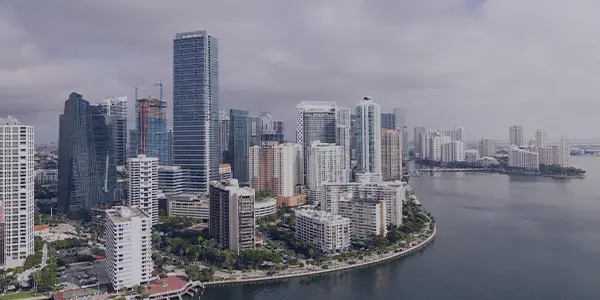 Colombia (November 15, 2022) – nBC's Services, a leading company in consulting and strategic solutions for the SAP SuccessFactors HXM Suite and extension development, has taken a further step in its strategy of internationalization and has begun to operate in the united States, with the opening of its office in Miami, Florida.
With headquarters in the city of Bogotá, nBC is a company that supports companies in their process of digital transformation by offering the best experience in consulting, implementation and development of solutions in human resources, through cutting-edge technology. nBC has a presence in several countries of Latin america such as Colombia, Mexico, Guatemala and the Dominican Republic.
"The united states has a strong economy that offers great security, economic and legal, which makes it one of the markets that are most conducive to operate. With this new subsidiary, we seek to facilitate the synergy between our customers, partners, suppliers and, in general, the SAP ecosystem" said Julian Velasquez, CEO Latin America North & Caribbean.
Be a Partner of SAP, is for nBC, a symbol of commitment that always seeks to offer solutions that generate value to our customers, driving their results.
Aware of our global offices here https://nbc.services/contactanos/
About SAP
SAP is one of the leading manufacturers of software for the management of business processes at the global level, thanks to the development of solutions that facilitate the efficient processing of data and the flow of information in organizations.
About SAP SuccessFactors HXM Suite
SAP SuccessFactors HXM Suite is the software leader in the management of human talent based in the cloud that allows small, medium and large companies, to manage directly their human capital.
Since 2012, SAP SuccessFactors has helped to optimize the management of the human experience in the cloud (HXM) -the new term focused on the people for HCM–. The suite HXM allows to provide employees with experiences that recognize their individual value and motivating performance.
Press information: [email protected]